A Quick Introduction
Sterling was established in August 2000 and while we have grown substantially since, we have aimed to retain the feel of a smaller company, with a personalised one to one approach. We offer a wide range of financial services but typically provide ongoing support to families with investable assets above £500,000.
Our priority is to help you make the most of your wealth through sensible investment and tax planning recommendations, all based on your individual circumstances and objectives.
We fully appreciate that replacing your existing advice team or engaging an adviser for the first time is not an easy decision. We aim to make the process as straightforward as possible. In the first instance, please feel free to call for an informal conversation. We can explain our approach and how we can help you without obligation.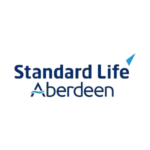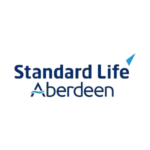 About Us
Established in 2000, Sterling Financial Services is an independent financial advisory firm. Based in Nottingham, we provide a national service in all areas of financial planning. We offer a wide range of financial services including wealth planning and financial planning. An acute attention to detail along with actionable and practical advice puts you in complete control of your finances.
Calculators
This section contains a selection of useful calculators. Here you will find handy tools to calculate mortgage payments, savings figures and interest rates.
Defined Benefit Pension Transfers
We are pleased to provide advice to those thinking about transferring their defined benefit pension benefits. However, before we are engaged individuals need to be aware that transferring secure retirement provision to an arrangement that is investment based is rarely advisable.
Warning
The guidance and/or advice contained within this website is subject to the UK regulatory regime, and is therefore targeted at consumers based in the UK.
If you wish to register a complaint, please write to us or telephone 0345 4080 707.
A summary of our internal complaints handling procedures for the reasonable and prompt handling of complaints is available on request and if you cannot settle your complaint with us, you may be entitled to refer it to the Financial Ombudsman Service at www.financial-ombudsman.org.uk or by contacting them on 0800 0234 567.
Sterling Financial Services Limited - Contact Form Submission